Today we have exported our sawdust rotary dryer to Thailand
Sawdust dryer is widely used for drying saw dust, wood chip, palm fiber, bagasse, etc. Sawdust dryer is mainly for drying system by conveyor or bucket conveyor, the sawdust raised by lifting plate to making the sawdust and heat totally contact with each other.The sawdust are evenly distributed in sawdust cylinder, at the start of the sawdust dryer and the end of the dryer have temperature detector, so you can check everywhere temperature inside the sawdust dryer.
After the sawdust dryer have fan, it will absorb the hot air into the dryer and finally make the material to dry. Between the sawdust dryer and fan have cyclone, it can collect the dust out from the sawdust dryer.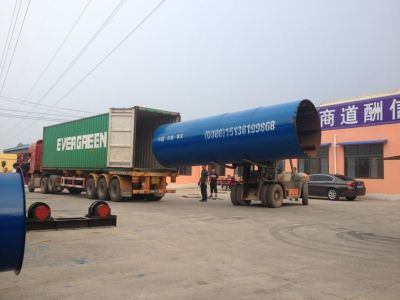 Thanks for the trust from our clients. We will try our best to meet every customer's need. Looking forward to hearing from you.

Yours friends,
Juliet Zhong
Office Tel: 0086-0371-68530229
Office Fax: 0086-0371-68530223
Mob: 86-15093172927
www.cngxdryer.com
Your Contact Details To Us
(*)Required information