Cassava Drying Production Line


Product Description:
The Cassava dryer is used in the drying of graininess material, and sticky paste material or high moisture material by adding materials. It can dry the cassava residue with water containing 80% to final products with less than 13% moisture.
This unit uses coal (natural gas, coal gas) as energy, and hot air as the drying medium, uses strong hot air to heat wet material and get them dried. For the characteristics of large moisture content, high sugar content, easy bonding of the residue, Guoxin adopts a series of innovative and unique technology for its dryer to achieve good drying effect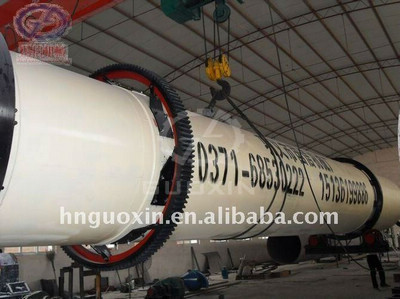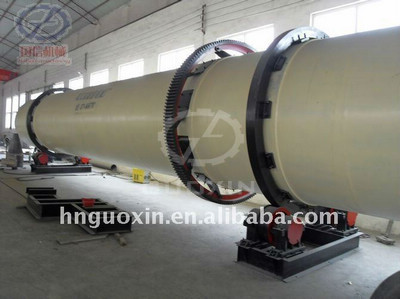 Features:
1. Great production capacity, 80-150 t/day.
2. Wide rang of application, also suitable for drying sake kasu, compound fertilizer, etc. which has large water content and easy scatter characteristics.
3. Adopt drum drying system, simple structure, less fault, low maintenance cost, continuous operation.
4. Special stirring plate inside the cylinder to ensure full drying.
5. Unique seal device with good heat preservation system to contain temperature well.
6. Use stepless drive, control the dryer speed easily to get the best drying effect.
7. A scatter device inside the dryer to avoid material hardening during drying process.
8. After drying, users can set crusher, mixer, granulator and package device for follow-up granular feed production.
Technical Parameters:
Model
(mm)

Angularity
(°)

Revolving Speed
(r/min)

Temperature
(℃)

Power
(Kw)

Volume(m3)

Capacity
(t/h)

Weight
(t)
Your Contact Details To Us
(*)Required information