Briquette dryer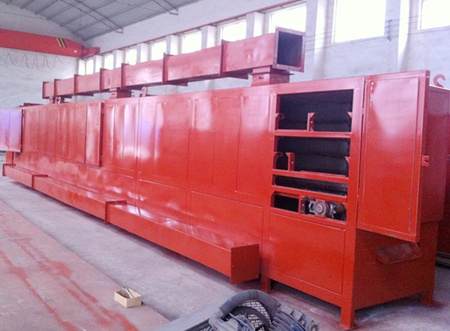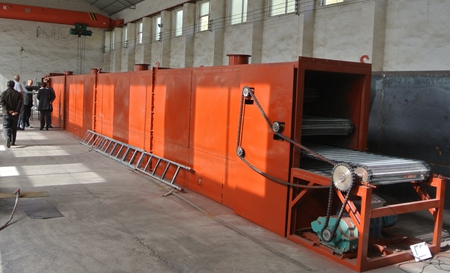 Introduction:
The briquette dryer produced by our company can be divided into vertical dryer and box type dryer.

Vertical dryer
Vertical dryer mainly used in the ball materials drying process such as coal ball. The machine has more significant drying effect and energy saving because it combines the high quality steel and insulation board. Vertical dryer has the features including large output; good drying effect etc. The drying effect can be achieved by dropping the moisture content of the briquette to 3% when briquette get into the cylinder body and stay at least 20 minutes.Working principle: The internal of the drying machine filled with pebbles before drying, briquette transported to the top of the dryer by the conveyor belt. Then open the bottom valve, slowly falling down the pebbles and briquettes. And finally the briquette was drying as the result of the heating exchange between coal ball and the hot air in the pipes.

Box type dryer
The box type briquette dryer mainly consists of housing, mesh bag, motor, reducer, fan, drive chain and gear etc.
The inside of the dryer is the stainless steel and the external is the heat preservation material structure which has greatly improved the food drying effect according to its advanced structure.
Food dryer motor drive the mesh bag rotation and the materials moves with the mesh bag move. In the process, materials and hot air are fully connected and exchange heat, the material is gradually evaporation out and discharged from the outlet. We have different types of dryer (1,3,5 layer) and can also produce the customized products.
Your Contact Details To Us
(*)Required information