Biomass Burner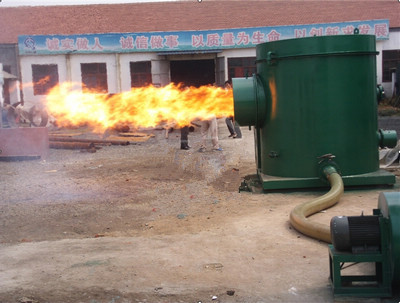 Product Description:
Biomass burner burns biomass fuels to replace oil, gas, save 30-80% of the cost, energy saving and environmental protection. The biomass fuel includes Straw, wheat straw, cornstalk, corncob, peanut shell sawdust, dried wood chips, charcoal, etc. Biomass Burner is widely used for boiler, coating, drying, heat equipment, foundry and other industries.

Working Principle:
The burner feed system consists of a twin screw auger and pneumatic carrying system for cellulose-based or other flammable particulate material such as sawdust. Product from the screw is sent to a radial blade fan designed to pneumatically feed the burner chamber with the pre-dried biomass fuel. The cyclonic suspension of the particulate in the hot air stream of the burner fully burns the material, providing hot air for the process equipment.

Features:
1. The fuel replacement of Oil, Diesel or Gas to Boiler
2. Fully automatic operation with high quality.
3.Few moving parts, requires little maintenance.
4.Easily burns a variety of biomass fuel sources
5. Little to no emissions
6. Safety device and temperature control system.
7. High efficiency: 88%
8. Burner Capacity can be customized.


Your Contact Details To Us
(*)Required information