Fish Food Dryer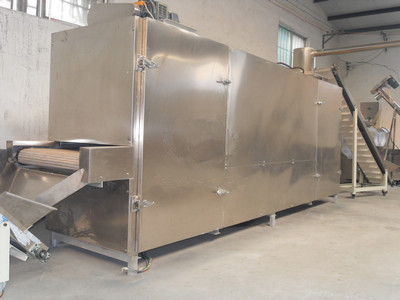 Introduction:
The fish food dryer produced by our company has the functions of drying and sterilization process. The drying speed of the equipment is fast, it directly heat materials from inside and outside without heat conductivity; the low temperature sterilization can keep feed nutrition ingredients; high efficiency and energy saving, no additional heat loss which can realize automation production.

Features:
1. High mechanization degree, large production capacity and continuous operation.
2. Stable and simple structure, easy to operate.
3. Low malfunction, lower maintenance cost and low power consumption.
4. Uniformity of the dried products.
Your Contact Details To Us
(*)Required information