Cardboard dryer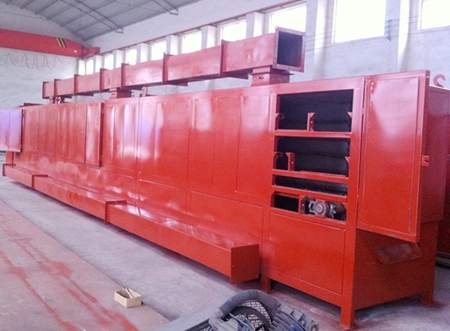 Introduction:
Board dryer is the modern high-tech production equipment; it has changed the traditional drying paper method. Microwave does not need preheating and heat transfer, directly heating to the board by outward. It has good heating uniformity without coking phenomenon, and it does not cause the focal endogenous phenomenon as well.

Applications:
It is suitable for grey board, card books, paper crafts, Kraft paper, corrugated cardboard, honeycomb cardboard, paper products, paper tubes, paper bead, paper holder, carton, environmental protection paper bowl, packaging board etc.




Features:
The equipment adopts the high quantitative grey board drying pounding machine. It is a kind of microwave drying machine, includes dryer and pounding machine which are connected through the chain plate. It can be used to dry wide ranges of papers such as the grey board paper, white paper, color board in board factory and paper processing factory. Drying equipment power (electric heat pipe) can also use liquefied petroleum gas (argon), it can be divided into a single layer and multilayer. The temperature can be controlled automatically which saves energy. The drying speed can be adjusted. Drying speed: 1 piece of paper / 90 seconds, daily output is 12000-15000 copies. Paper humidity is 24-30% before drying and that can be controlled fewer than 10%. The machine structure is composed of steel frame, each gear length is 4 meters and each 1 meter has 8 teams of drums. The machine can be customized by the requirements. It has the following advantages such as easy to operate; safety, health and environmental protection.
Your Contact Details To Us
(*)Required information