Puffed Food Dryer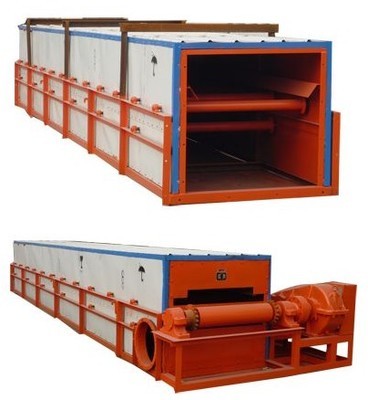 Introduction:
Puffed food dryer also called net bag dryer and box type dryer. Compared with the common dryers, the hygiene standards and environmental protection standards are stricter.

Applications:
It can be used in the drying process of different snack foods and nuts. Such as the puffed food, potato chips, rice crust, bread, sandwich roll; Nuts, peanuts, beans, melon seeds, chestnuts, almond, walnut, legume, Fruit and vegetable slices, banana slices, sweet potato slices, pineapple slices etc.

Working principle:
The puffed food dryer mainly consists of housing, mesh bag, motor, reducer, fan, drive chain and gear etc. The inside of the dryer is the stainless steel and the external is the heat preservation material structure which has greatly improved the food drying effect according to its advanced structure. Food dryer motor drive the mesh bag rotation and the materials moves with the mesh bag move. In the process, materials and hot air are fully connected and exchange heat, the material is gradually evaporation out and discharged from the outlet.

Your Contact Details To Us
(*)Required information