Tea Microwave Drying Machine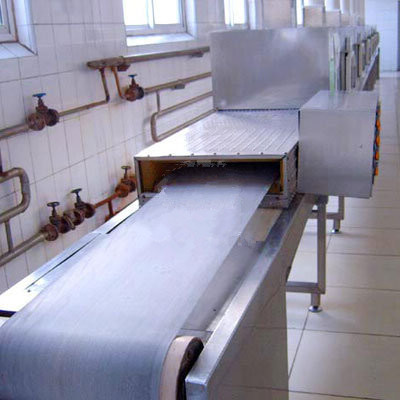 Features:
1. Energy saving
2. High effective
3. High thermal efficiency, without additional thermal loss
4. Easy to control, flexible
5. Safe, clean, hygienic and protects environment. it is up to GMP standard. The high quality raw materials with careful design and manufacture can guarantee the microwave leaking amount conforms to the national standard. The stainless steel oven does not pollute the tea.
6.Automatic control, continuous production and enhance the economic benefits.

Applications:
The tea microwave drying equipment can be used for dewatering ,baking and drying ,sterilizing of all kinds of tea(black tea, dark tea, yellow tea, white tea, scented tea, tea bag), honeysuckles and chrysanthemums excite can get rid of enzymes and kill bacteria and pests and so on.

Your Contact Details To Us
(*)Required information