Sand Dryer




The sand dryer components:

Feeder machine
Discharge machine
Roller ring
Big gear
Transmission parts
Carrier roller
Temperature detector
Connection pipes
Tug based
Cyclone
Fan
Fire tube
Lifting plate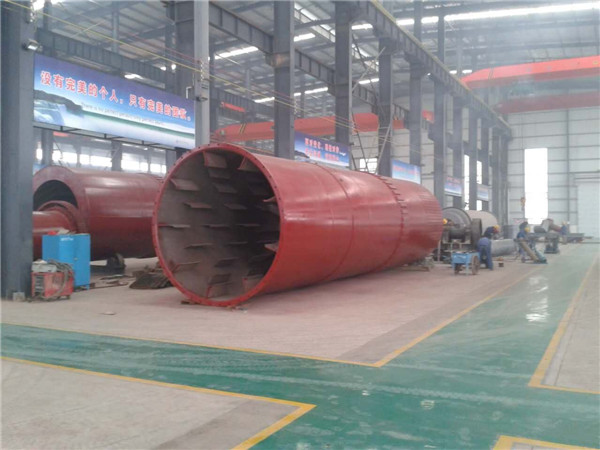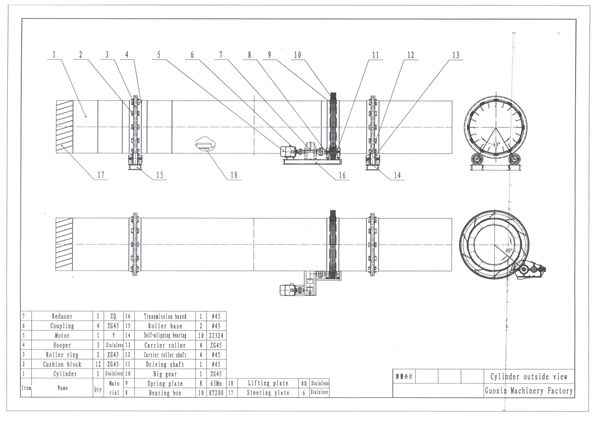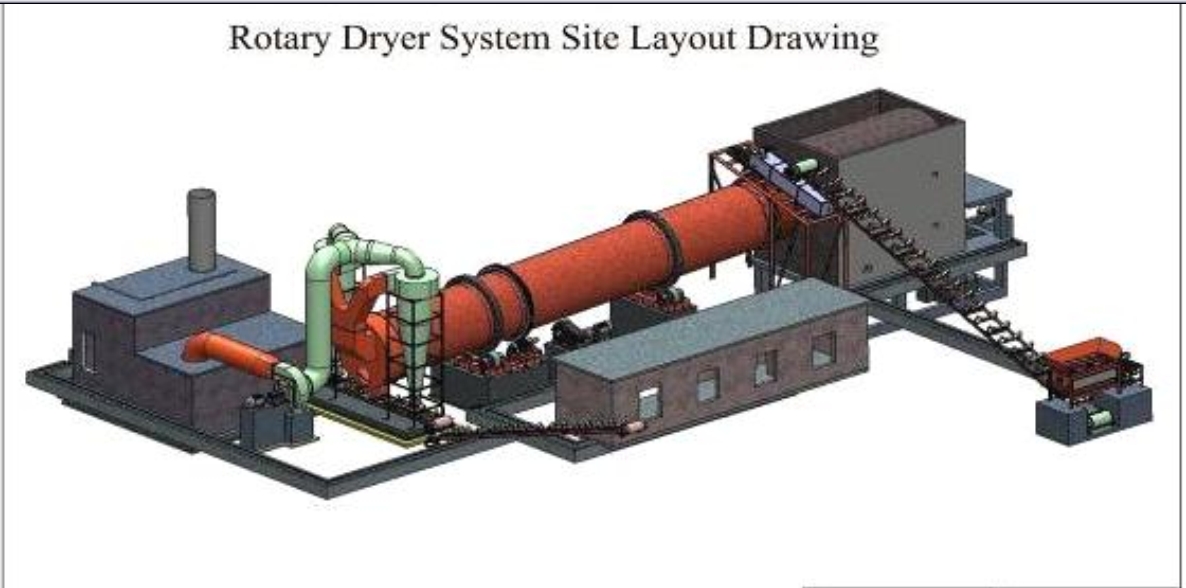 Working Principles:

The sand enter into the dryer by conveyor.Inside the sand dryer have lifting plate,it will raise up the raw material up and down,so the heat and raw material will be totally contact inside the sand dryer.
At the start of the dryer have furnace,it will provide the heat for the dryer.
The end of the sand dryer have fan,it can absorb the heat enter into the dryer.
The dried raw materail come out from the discharge port.
Technical Parameters of Sand Dryer:
Model
(m)
Capacity
(t/h)

Main Motor

Main Reducer

Weight
(t)

Power(kw)

Model

Model

Speed Ratio

Φ1.2×10m

2.5

7.5

Y160M-R3

ZL50-16-I

13.5

Φ1.5×12m

3.3-4.9

10

Y160L-6-B3

JZQ500-Ⅲ-2F

18.9

Φ1.5×15m

4-6

18.5

Y200L1-6

JZQ500-Ⅲ-2F

21

Φ1.8×12m

4-6

11

Y160L-6

ZQ50-16Ⅱ-2

16.46

22.83

Φ2.2×12m

7-12

18.5

Y200L7-6

JZQ650-Ⅲ

31.5

37.6

Φ2.2×14m

7-12

18.5

Y200L7-6

JZQ650-Ⅲ

31.5

40

Φ2.2×16m

12

30

Y225M-6

JZQ750-Ⅲ

31.5

45

Φ2.4×14m

12

30

Y250M-6

JZQ750-Ⅲ

31.5

51

Φ2.4×18m

10-13

37

Y250M-6

ZL85-13-I

27.16

54

Φ2.4×20m

10-14

37

Y250N-6

ZL85-13-I

27.16

54.14

Φ3×20m

25

55

Y250M-4

ZL100-16-I

41.52

78

Φ3×25m

32-36

75

YR280M-4

ZL100-16-I

41.52

104.9
The Contact Details and The Sand Pictures Before Drying and After Drying:



Your Contact Details To Us
(*)Required information