Pomace

Dryer


Company Introduction:
Hongrun machinery Factory of Gongyi City is specialized in dryers with CE certificate.The dryer exported to Canada,Italy,Malaysia,greece,Sweeden,Vietnam,Thailand,Indonesia etc.

We have storage drying machine at our factory with diameter 600mm,800mm,1000mm,1200mm,1500mm,1800mm,2000mm,2200mm,2400mm,2700mm,3000mm.

The product quality is the life of our factory.Our motto is reputation first and customer foremost,we will try our best to give you best sales service and good machine.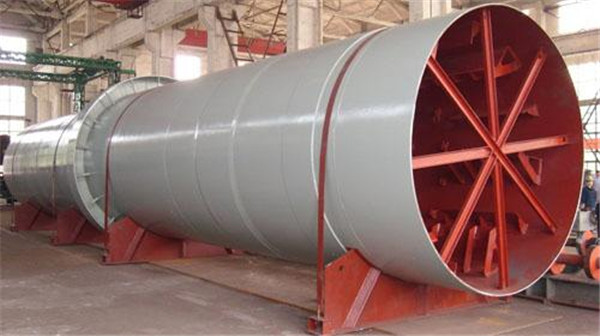 Features of pomace dryer:
1.Great production capacity, 80-150 t/day.
2. Wide rang of application, also suitable for drying vinasse, compound fertilizer, etc. which has large water content and easy scatter characteristics.
3. Adopt drum drying system, simple structure, less fault, low maintenance cost, continuous operation.
4. Special stirring plate inside the cylinder to ensure full drying.
5. Unique seal device with good heat preservation system to contain temperature well.
6. Use stepless drive, control the dryer speed easily to get the best drying effect.

Technical Parameters of pomace dryer:
Model
(mm)
Angularity
(°)
Revolving Speed
(r/min)
Temperature
(℃)
Power
(Kw)
Volume
(m3)
Capacity
(t/h)
Weight
(t)

Φ600×6000

3-5

3-8

≤700

3

1.69

0.5-1.5

2.9

Φ800×8000

3-5

3-8

≤700

4

4.01

0.8-2.0

3.5

Φ800×10000

3-5

3-8

≤700

4

5.02

0.8-2.5

4.5

Φ1000×10000

3-5

3-8

≤700

5.5

7.85

1.0-3.5

5.6

Φ1200×10000

3-5

3-8

≤700

7.5

11.30

1.8-5

14.5

Φ1200×12000

3-5

3-8

≤700

11

13.56

2-6

14.8

Φ1500×12000

3-5

2-6

≤800

15

21.19

3.5-9

17.8

Φ1800×12000

3-5

2-6

≤800

18

30.52

5-12

25

Φ2200×12000

3-5

1.5-6

≤800

18.5

45.59

6-15

33

Φ2200×18000

3-5

1.5-6

≤800

22

68.38

10-18

53.8

Φ2200×20000

3-5

1.5-6

≤800

30

75.98

12-20

56

Φ2400×20000

3-5

1.5-5

≤800

37

90.43

18-30

60

Φ3000×20000

3-5

1.5-5

≤800

55

141.3

25-35

78

Φ3000×25000

3-5

1.5-5

≤800

75

176.6

32-40

104.9

The components of pomace dryer:

1) Furnace
2) Connection pipes between pomace dryer and furnace
3) Feeder machine
4)Temperature detector(you can check the temperature inside the pomace dryer at any time)
5) Pomace dryer roller ring
6) Big gear(45# steel)
7) Transmission parts ( Motor, Reducer, Bearing,Small gear)
8) Carrier Roller of pomace dryer
9) Discharge machine
10) Cyclone
11) Water dust collector
12) Air induced fan



If you are interested in our pomace dryer,we warmly welcome you come our factory to check machine here.
Tel:0086-13592505674
Email::sales@hwdcrusher.com
Your Contact Details To Us
(*)Required information